Two Top Podcast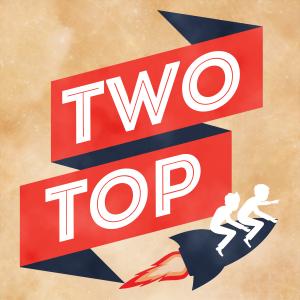 Ep. 93 - Eurovision Party!!
April 19, 2019
We are talking about Europe and all the great things they do like an understandable measuring system and the best music competition in the world.
Find us on,
TwoTopPodcast.com
Patreon: https://www.patreon.com/twotoppodcast
Instagram: https://www.instagram.com/twotoppodcast/
Twitter: https://twitter.com/twotoppodcast
and youtube over at http://bit.ly/2FHgEy4
For any general inquiries and feedback, send us an email at twotoppodcast@gmail.com.
Patreon supporters:
Kathleen Lantz
Leland Lantz
Matthew Lantz
Meredith Banks
Mihir Alve
Samantha Johnson
Dan Lantz
Elena
Michael McMahon
Marie-Jeanee Dilks
---
Download Episode