Two Top Podcast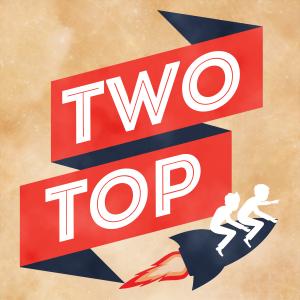 Ep. 85 - Alexa, buy me Glow Sticks
February 13, 2019
Our technology is listening to us but to what extent. Today we are giving a brief talk of the technologies that are used to target ads towards you. and what is the science behind our favorite party lights. Glow sticks have been around for decades but what goes into them.
Find us on,
TwoTopPodcast.com
Patreon: https://www.patreon.com/twotoppodcast
Instagram: https://www.instagram.com/twotoppodcast/
Twitter: https://twitter.com/twotoppodcast
and youtube over at http://bit.ly/2FHgEy4
For any general inquiries and feedback, send us an email at twotoppodcast@gmail.com.
Patreon supporters:
Kathleen Lantz
Katie Walters
Leland Lantz
Matthew Lantz
Meredith Banks
Mihir Alve
Samantha Johnson
Dan Lantz
Elena
Michael McMahon
Marie-Jeanee Dilks
---
Download Episode