True Crime Reporter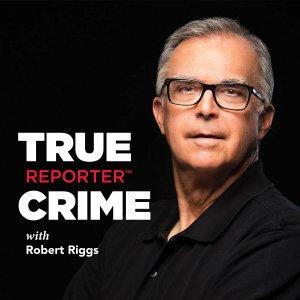 "Free To Kill" How A Serial Killer's Prison Pals Received Get Out Of Jail Free Cards Episode 10 Season 1
November 16, 2020
Texas inmates and their families started receiving business cards and letters from the ex parole board chairman with promises of early release for a price.

The former parole board chairman who played the key role in setting serial killer Kenneth McDuff free set up business as a parole consultant.

He solicited money from inmate's families to get his old cronies on the parole board to release his clients from prison early.

In Episode 10 Investigative Reporter Robert Riggs exposed the secret underworld of parole consultants and the release of Kenneth McDuff's prison pal. 

This a 15 part series. If you've just joined us, be sure to subscribe to True Crime Reporter™ so you can start with the first episode.

Please follow us on social media:

Facebook

Instagram

Twitter

LinkedIn

P.S.

If you like this podcast, I invite you to subscribe to our Justice Facts Podcast -- Truth Is Stranger Than Fiction.

Bill Johnston, the federal prosecutor featured in "Free To Kill" and Investigative Reporter Robert Riggs, the host of True Crime Reporter™ reveals the backstories of criminal cases from their careers.

 
---
Download Episode