Top Advisor Marketing Podcast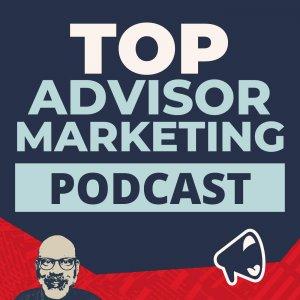 How To Get Back To Doing What You Love Most as an Advisor With Shannon Spotswood (Ep. 417)
May 30, 2023
If you are not jumping out of bed energized every week by the work you're doing as an advisor, chances are your time is being misallocated.
Tons of advisors develop burnout or a lack of motivation in their work at some point in their career, and our guest is here to put an end to that feeling using the power of proper time allocation.
In this episode, Matt Halloran talks to Shannon Spotswood, President at RFG Advisory, about the importance of developing a positive mindset around time allocation and its ability to completely transform the fulfillment you feel in your role as an advisor.
Shannon discusses:
How to become "obsessed with the highest and best use of your time"

Reasons why you need to clearly define how you will feel most fulfilled and inspired in your work (and the risk you run when you don't do this)

How to find and work with clients who align with your interests so you can stay inspired and develop your niche

Why advisors resist spending time doing personal activities with clients and how to stop feeling guilty when you decide to do this (for the sake of your business!)

And more

Resources: 
Connect with Shannon Spotswood:
Connect with ProudMouth:
About Shannon Spotswood:
Shannon Spotswood is a 25+ year industry veteran in financial services with an outstanding reputation built on leadership roles in professional management, investment banking, hedge fund management, and business development. 
Joining RFG Advisory in 2015, Shannon recognized the opportunity to combine her entrepreneurial experience with her passion to build an innovative, Advisor-focused RIA of the future. At RFG Advisory, Shannon of RFG 2.0, a fully integrated platform for independent Financial Advisors and the implementation of strategic initiatives contributing to advisor success.
---
Download Episode