Top Advisor Marketing Podcast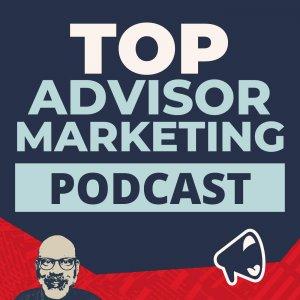 Legacy Letters: Help Clients Connect With Their Children Now & Forever With Blake Brewer (Ep. 409)
April 04, 2023
If you're like the advisors we know, you want to impact your clients' lives. Have you ever considered helping them connect with their children on a deeper level?
In this episode, Matt Halloran talks to Blake Brewer, the founder of Legacy Letter Challenge. Blake is on a mission to help one million parents write at least one meaningful and lasting legacy letter to their children. You, too, can help the parents you serve craft legacy letters – and without having to become an expert. Blake explains how, plus, why this activity can open the door to becoming your clients' multi-generational family advisor.
Blake discusses:
How he went from receiving a legacy letter from his dad to helping other parents write their letters

What sets a legacy letter apart from a regular letter

The psychological reason that legacy letters deepen relationships between you and your clients

Two ways for advisors to guide clients through legacy-letter writing

And more

Resources: 
Connect With Blake Brewer:
Connect With ProudMouth:
About Our Guest:
Blake is on a mission to help one million dads and moms leave a lasting legacy for their children. Blake has a wonderful wife and loves being a father to his three children, all under 8. As he leads his family, he draws from many mentors, but none more important than his late father, Larry Brewer.
---
Download Episode