Top Advisor Marketing Podcast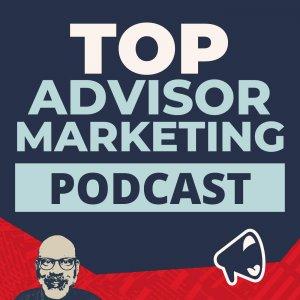 In-Person Events Accelerate Client Relationships – Try These Fun Ideas! With Scott Heinila (Ep. 408)
March 28, 2023
Imagine giving your clients an experience they'll remember forever. Something fun and unlike anything they've ever done. How would that change your relationships? 
In this episode, Matt Halloran talks to Scott Heinila, the regional director of Producers Choice Network, about how podcasts and in-person events make it convenient and enjoyable for people to get to know you. Going beyond the typical golf outing, Scott shares ideas for creating experiences that build lasting connections and differentiate you from the competition. 
Scott discusses:
The big challenge that podcasting is solving for his business

What he asks advisors to pinpoint what makes them unique and different

Psychological reasons why events strengthen bonds between advisors and clients

Why consistent marketing is critical for every advisor (plus, three website essentials for helping people get to know you)

And more

Resources:
Connect With Scott Heinila:
Connect With ProudMouth:
About Our Guest:
Scott Heinila started his insurance career in 2001 dedicating his time to assisting insurance and financial advisors and their clients within the three facets of Protective Portfolio Planning – annuities, life insurance, and long-term care insurance. Scott currently is the President of PCC Consulting, a wholesale insurance distributor and marketing firm. He is also the President and Founder of Prism Wealth Preservation, Optimized Wealth Strategies, a professional financial & insurance services firm specializing in working with pre-retirees, retirees, and business owners. And he's the host of the Optimized Advisor Podcast. 
---
Download Episode