Tinder Tales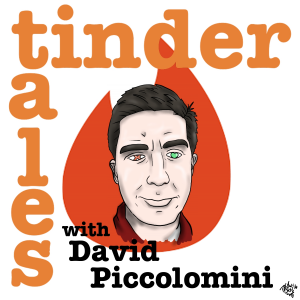 Steve Dean "Drug Based Dates" Episode 201
April 30, 2020

Welcome to Tinder Tales! This is my podcast about the best and worst of Online Dating. Listen to my guest Dating Consultant Steve Dean! Listen as we talk about why you should always be a great date even if there's no chemistry,  his need to experiment, and almost getting groomed over AOL Instant Messenger
HOLY SHIT! We are on iTunes! Please Rate and Subscribe!
Check out his website www.Dateworking.com
Follow me at @Piccolomeany and I also run a show called Ambush Comedy NOW ONLINE Sign up for Zoom tickets!
I have a new podcast called Talking Chopped! A podcast all about the TV Show Chopped. It's hilarious I love it.
---
Download Episode