Tinder Tales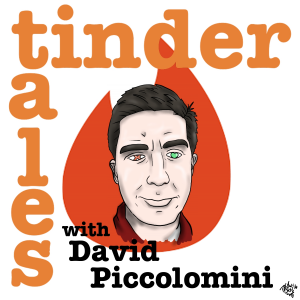 Calvin Cato "Do The Bathroom Doors Lock?" Episode 151
January 17, 2019

Oh Hey Tinder Tales is on Patreon Now! Consider Donating at https://www.patreon.com/TinderTalesPod
Welcome to Tinder Tales! This is my podcast about the best and worst of Online Dating. Listen to my guest Comedian Calvin Cato as we talk about starting to look for a relationship, finding a place to hook up when no one can host, and we get into bath house culture!
HOLY SHIT! We are on iTunes! Please Rate and Subscribe!
Follow Calvin on Instagram at @CalvinSCato. He runs an amazing show called Ed Sullivan on Acid every Monday where for every audience member who comes, they donate $1 to charity! Super Cool! Also check out his podcast the Playable Character Podcast!
Follow me at @Piccolomeany and I also run a show called Ambush Comedy every Tuesday at Two Boots Williamsburg 8-8:30pm Everyone gets a free beer, 8:30 pm we start an awesome comedy show. Recently featured in Time Out NYC
I have a new podcast called Talking Chopped! A podcast all about the TV Show Chopped. It's hilarious I love it
---
Download Episode