Tinder Tales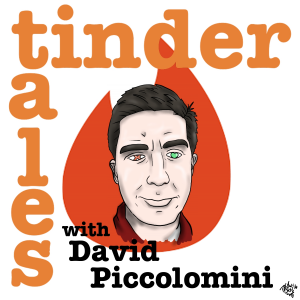 Nya Y "Hey Beautiful, How You Doin?" Episode 138
October 18, 2018
Oh Hey Tinder Tales is on Patreon Now! Consider Donating at https://www.patreon.com/TinderTalesPod
Welcome to Tinder Tales! This is my podcast about the best and worst of Online Dating. This episode I talk to Comedian Nya Yeanafehn about getting catfished before that was even a term, having a hook up turn into something more, and a story about what to do if she's really into coke.
HOLY SHIT! We are on iTunes! Please Rate and Subscribe!
Check him out on Instagram at@NyaMean.
Follow me at @Piccolomeany and I also run a show called Ambush Comedy every Tuesday at Two Boots Williamsburg 8-8:30pm Everyone gets a free beer, 8:30 pm we start an awesome comedy show. Recently featured in Time Out NYC
I have a new podcast called Talking Chopped! A podcast all about the TV Show Chopped. It's hilarious I love it
Also Tinder Tales Live is back October 26th at 7:30PM featuring Wendi Starling, and Olivia Grace! Check it out here! https://g.co/kgs/XAnazT
---
Download Episode