Tinder Tales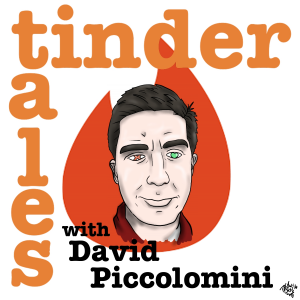 Chris Hamilton "Digging a Hole" Episode 127
August 02, 2018
Oh Hey Tinder Tales is on Patreon Now! Consider Donating at https://www.patreon.com/TinderTalesPod
Welcome to Tinder Tales! This is my podcast about the best and worst of Online Dating. This episode I talk to Comedian Chris Hamilton! Listen as we talk about how to bring up limits in bed, the downsides of traveling far for a date and what not to do when your date has a stroke.
HOLY SHIT! We are on iTunes! Please Rate and Subscribe!
Check out Chris on Instagram @Hamilton_4Mayor Here's the video we talked about!
Follow me at @Piccolomeany and I also run a show called Ambush Comedy every Tuesday at Two Boots Williamsburg 8-8:30pm Everyone gets a free beer, 8:30 pm we start an awesome comedy show. Recently featured in Time Out NYC
I have a new podcast called Talking Chopped! A podcast all about the TV Show Chopped. It's hilarious I love it
---
Download Episode