Tinder Tales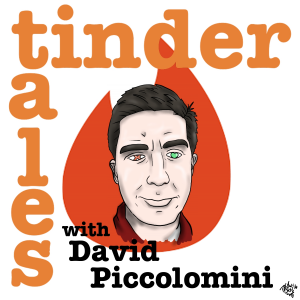 Shane Snow "Travel + Danger = Adventure" Episode 119
June 07, 2018
Oh Hey Tinder Tales is on Patreon Now! Consider Donating at https://www.patreon.com/TinderTalesPod
Welcome to Tinder Tales! This is my podcast about the best and worst of Online Dating. This episode I interview Author Shane Snow all about Tindering in Mexico, figuring out what country he's most attractive in and a great catfish story!
HOLY SHIT! We are on iTunes! Please Rate and Subscribe!
Check out Shane on Twitter @ShaneSnow, and check out his new book Dream Teams!
Follow me at @Piccolomeany and I also run a show called Ambush Comedy every Tuesday at Two Boots Williamsburg 8-8:30pm Everyone gets a free beer, 8:30 pm we start an awesome comedy show. Recently featured in Time Out NYC
I have a new podcast called Talking Chopped! A podcast all about the TV Show Chopped. It's hilarious I love it
---
Download Episode