Tinder Tales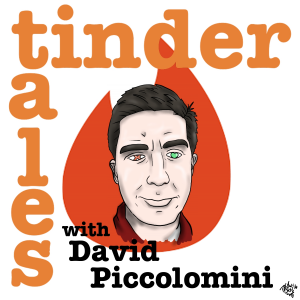 Tinder Tales Live Episode #6 "David Learns How to Catfish" Ft Sally Ann Hall, Erica Spera and Chris Calogero
March 23, 2018
Oh Hey Tinder Tales is on Patreon Now! Consider Donating at https://www.patreon.com/TinderTalesPod
We are now sponsored by AdamMale.com! Check them out for 35% off any prostate massager with check out code Tinder!
Welcome to Tinder Tales! This is my podcast about the best and worst of Online Dating.  This episode it's a live one as I talk all about diving deep into world of being a lady on tinder. We play games where I catfish dudes and its probably the most amount of fun I've had in awhile. Check it out!
HOLY SHIT! We are on iTunes! Please Rate and Subscribe!
Check out SallyAnn Hall (Shedevil Comedy Festival Winner) at @SuperSallyAnn
Erica Spera (Gotham Comedy Live) at @Spericaa
Chris Calogero (Not Quite Midnight) at @RealChrisCal
Follow me at @Piccolomeany and I also run a show called Ambush Comedy every Tuesday at Two Boots Williamsburg 8-8:30pm Everyone gets a free beer, 8:30 pm we start an awesome comedy show. Recently featured in Time Out NYC
Next Tinder Tales Live is Wed April 11th at 9PM Check it out!
I have a new podcast called Talking Chopped! A podcast all about the TV Show Chopped. It's hilarious I love it.
---
Download Episode