Tinder Tales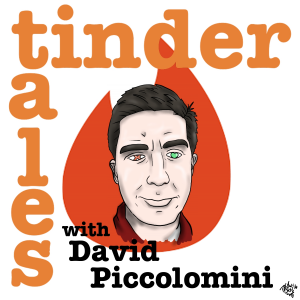 Sam Morrison "Hello Daddies" Episode 100(!)
January 25, 2018
Welcome to Tinder Tales! This is my podcast about the best and worst of Online Dating.  Listen to my guest Sam Morrison as we talk about using different apps to find different kinds of people, coming out through a one man show, and how to embrace the kind of people you're attracted to
HOLY SHIT! We are on iTunes! Please Rate and Subscribe!
Follow Sam on Twitter at @SamMorrison89 and check out his one man show Hello Daddy! February 28th 7:30PM FREE
Follow me at @Piccolomeany and I also run a show called Ambush Comedy every Tuesday at Two Boots Williamsburg 8-8:30pm Everyone gets a free beer, 8:30 pm we start an awesome comedy show. Recently featured in Time Out NYC
Tinder Tales Live is Friday February 16th at 7:30pm! Preorder tickets for $7!
AND WE'RE BACK AT TINDER TALES LIVE GRINDR EDITION AT CLUB CUMMING FEBRUARY 8TH AT 10PM
I have a new podcast called Talking Chopped! A podcast all about the TV Show Chopped. It's hilarious I love it.
Dating Apps Used By Sam
Growlr
Scruff
Grindr
DaddyHunt
---
Download Episode