Tinder Tales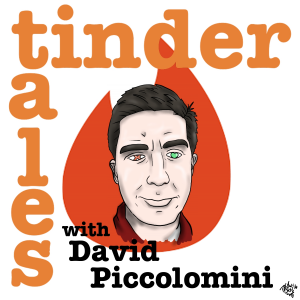 Olivia Grace "Eat What I Fuck and Fuck What I Eat" Episode 99
January 18, 2018
Welcome to Tinder Tales! This is my podcast about the best and worst of Online Dating.  Listen to my guest Olivia Grace (Roastmasters, Comedy Central) as we talk about feeling invincible at 18, asking doctors medical advice over bumble, and meeting dudes off of craigslist.
HOLY SHIT! We are on iTunes! Please Rate and Subscribe!
Follow Olivia Grace on Twitter at @LolOliviaGrace and check her out on tour
Follow me at @Piccolomeany and I also run a show called Ambush Comedy every Tuesday at Two Boots Williamsburg 8-8:30pm Everyone gets a free beer, 8:30 pm we start an awesome comedy show. Recently featured in Time Out NYC
Tinder Tales Live is Friday January 19th at 7:30pm and is monthly! Preorder tickets for $7! Featuring Chris Calogero, Amy Shanker, and Julie Kotakis
AND WE'RE BACK AT TINDER TALES LIVE GRINDR EDITION AT CLUB CUMMING FEBRUARY 8TH AT 10PM
I have a new podcast called 
Talking Chopped
! A podcast all about the TV Show Chopped. It's hilarious I love it.
Dating Apps Used By Olivia
Craigslist
Tinder
Bumble
OkCupid
---
Download Episode