Tinder Tales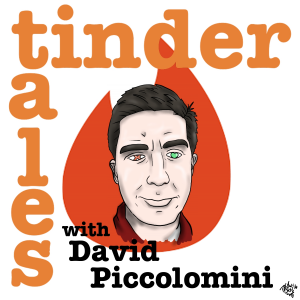 Tinder Tales Live Grindr Edition at Club Cumming FT Rick Crom, Calvin Cato, and Connor Creagan
December 28, 2017
Welcome to Tinder Tales! This is my podcast about the best and worst of Online Dating. Boom Live Episode! This live episode is all about Grindr and all the other gay dating apps! I learned way too much and yet not enough!
HOLY SHIT! We are on iTunes! Please Rate and Subscribe!
Rick Crom (Louie, HBO's Divorced) – http://www.rickcrom.com
Calvin Cato – @CatoCalvin Check out his podcast The Playable Characters Podcast!/
Connor Creagan – @ConnorCreagan Check out his Podcast WikiFreakz
Follow me at @Piccolomeany and I also run a show called Ambush Comedy every Tuesday at Two Boots Williamsburg 8-8:30pm Everyone gets a free beer, 8:30 pm we start an awesome comedy show. Recently featured in Time Out NYC
Tinder Tales Live is Friday January 19th at 7:30pm and is monthly! Preorder tickets for $7! Featuring Chris Calogero, Amy Shanker, and Julie Kotakis
I have a new podcast called
Talking Chopped
! A podcast all about the TV Show Chopped. It's hilarious I love it.
---
Download Episode