Tinder Tales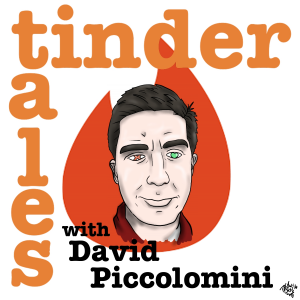 Kate Willett "Online Dating Survivor" Episode 92
December 07, 2017
Welcome to Tinder Tales! This is my podcast about the best and worst of Online Dating. Listen to my guest Comedian Kate Willett as we talk about a guy not being able to make the first move, horrible people being able to find their match, and how being sex positive doesn't just mean having lots of sex.
HOLY SHIT! We are on iTunes! Please Rate and Subscribe!
Follow Kate on twitter at @KateWillett and check out her album Glass Gutter
Follow me at @Piccolomeany and I also run a show called Ambush Comedy every Tuesday at Two Boots Williamsburg 8-8:30pm Everyone gets a free beer, 8:30 pm we start an awesome comedy show. Recently featured in Time Out NYC
Tinder Tales Live has a live show December 7th at Club Cumming in the East Village at 7PM and it's free!
Also Check out my other Podcast Talking Chopped where myself and Brandon T Gorin talk about the show Chopped
Dating Apps used by Kate
OkCupid
Tinder
Bumble
---
Download Episode