Tinder Tales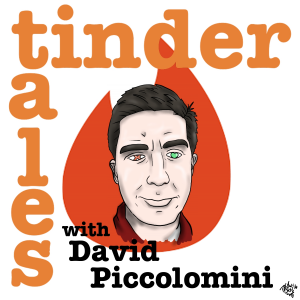 TINDER TALES LIVE EPISODE NUMBER 4! Featuring Chelsea White, Tyler Fischer, and Kevin Seefried
November 15, 2017
Welcome to Tinder Tales! This is my podcast about the best and worst of Online Dating. Boom Live Episode! This live episode is all about ghosting! I have thoughts about my guests have thoughts about it! Check it out!
HOLY SHIT! We are on iTunes! Please Rate and Subscribe!
Chelsea White – @TheChelseaWhite and Check out her Podcast Ghosted Stories
Tyler Fischer – @TyTheFisch Check out his website http://www.tylerfischer.com/
Kevin Seefried – @KSeefried Check out his show every Thursday called Bodega Cat!

Follow me at @Piccolomeany and I also run a show called Ambush Comedy every Tuesday at Two Boots Williamsburg 8-8:30pm Everyone gets a free beer, 8:30 pm we start an awesome comedy show. Recently featured in Time Out NYC
Tinder Tales Live is Friday November 17th at 7:30pm and is monthly! Preorder tickets for $7! Featuring Josh Johnson, Erica Spera, and Chelsea White
I have a new podcast called Talking Chopped! A podcast all about the TV Show Chopped. It's hilarious I love it.
---
Download Episode