Tinder Tales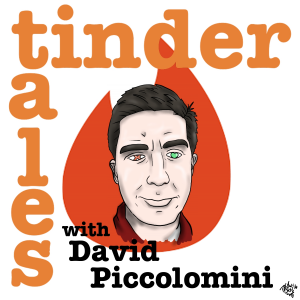 Dr. Alex Schiller "Jars of Pee!?" Episode 27
September 22, 2016
Welcome to Tinder Tales! This is my podcast about the best and worst of Online Dating. I am joined by the SocioSexual Psychologist Dr Alex Schiller! We evaluate my dating profile, I learn so many acronyms and the time she went on a date with a man with one leg.
HOLY SHIT! We are now on iTunes! Please Rate and Subscribe!
Dr. Alex runs a super amazing show called Never Sleep Alone! Also she has a book by the same name! Order it here!
Follow me at @Piccolomeany and I also run a show called Guestroom Comedy Presents every Tuesday at Two Boots Williamsburg 8-8:30 Everyone gets a free beer 8:30 pm we start an awesome comedy show. Recently featured in Time Out NYC
Dating Sites used by Dr. Alex
Tinder
---
Download Episode