Tinder Tales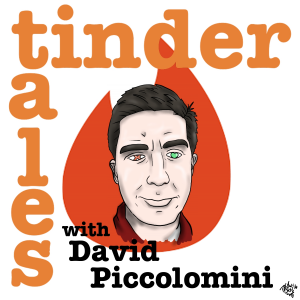 Timaree Leigh "I Didn't Break up with you for my Blog" Episode 22
August 25, 2016
Welcome to Tinder Tales! This is my podcast about the best and worst of Online Dating. I am joined by Philly Sexual Educators Timaree Leigh! We talk  about online dating with high empathy vs low empathy, comparing the effectiveness of tinder to throwing a stick at a guy, and accidentally hooking up with someone over Facebook.
We are now on iTunes! Please Rate and Subscribe!
See Timaree's Show DTF: Darryl and Timaree Fun Hour on Sept 9th at 8:30PM! Follow her on Twitter @Timaree_Leigh
Also She has a podcast/Blog called Sex With Timaree! You should check it out!
Follow me at @Piccolomeany and I also run a show called Guestroom Comedy Presents every Tuesday at Two Boots Williamsburg 8-8:30 Everyone gets a free beer 8:30 pm we start an awesome comedy show.
Dating Sites used by Timaree
Spark
OkCupid
Happn
Tinder (for a second)
Facebook (accidentally!)
---
Download Episode