Tinder Tales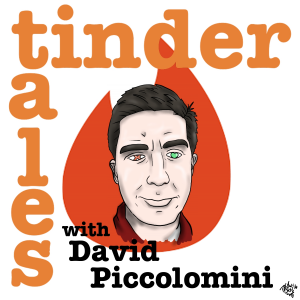 Steve Dean "17 Straight Hours" Episode 19
July 28, 2016
Welcome to Tinder Tales! This is my podcast about the best and worst of Online Dating. I am joined by Online Dating Consultant Steve Dean! We talk about the many alternatives to going out for drinks, great first messages, and polyamory!
We are now on iTunes! Please Rate and Subscribe!
Steve has a patreon account I highly recommend donating to at patreon.com/stevenmdean and go get his help at dateworking.com
Follow me at @Piccolomeany and See my Show "Million Dollar Basement Show" at Halyards in Brooklyn August 17th 8:30 Doors 9:00 Show
I also run a show called Guestroom Comedy (FACEBOOK LINK HERE) every Tuesday at Two Boots Williamsburg 8-8:30 Everyone gets a free beer 8:30 pm we start an awesome comedy show.
Also Like us on FB at Tinder Tales Podcast (FACEBOOK LINK HERE)
---
Download Episode