Tinder Tales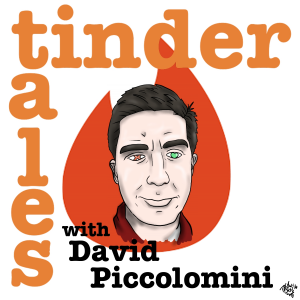 Rachel Millman "Home Alone and Chill" Tinder Tales Episode 13
June 16, 2016
Welcome to Tinder Tales! This is my podcast about the best and worst of Online Dating. I am joined by New York Comedian Rachel Millman. We talk about how not to start a conversation online, dudes with babies in their pictures, and getting bronchitis from your tinder date! It gets gross but also super funny so listen!
We are now on iTunes! Please Rate and Subscribe!
Follow Rachel on Twitter: @RachelMillman
Follow me at @Piccolomeany and See my Show "Million Dollar Basement Show" at Halyards in Brooklyn July 20th 8:30 Doors 9:00 Show
I also run a show called Guestroom Comedy (FACEBOOK LINK HERE) every Tuesday at Two Boots Williamsburg 8-8:30 Everyone gets a free beer 8:30 pm we start an awesome comedy show The Line up for June 21st is INSANE. We Have Frank Conniff (Mystery Science Theater 3000), Myq Kaplan (Small Dork and Handsome), Josh Johnson (Tonight Show With Jimmy Fallon), and Peggy OLeary.
Also Like us on FB at Tinder Tales Podcast (FACEBOOK LINK HERE)
---
Download Episode