Tibet Talks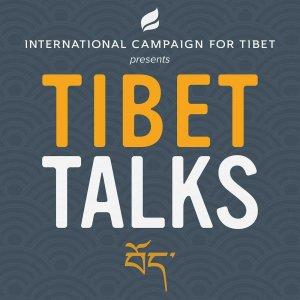 Latest Episodes

September 02, 2022
Tsering Yangzom Lama's debut novel, "We Measure the Earth with Our Bodies," has become an international bestseller and been longlisted for the Center for Fiction's First Novel Prize.

July 28, 2022
China's government has illegally occupied Tibet for over 60 years. It has refused to negotiate with Tibetan leaders for more than a decade. But a new bill in Congress will pressure China's officials t

May 27, 2022
For ages, Indians saw the Himalayas as a wall that protected them. But when China's Communist army invaded Tibet over 70 years ago, an Indian diplomat said, "The Chinese have entered Tibet. The Himala

April 15, 2022
"When the Iron Bird Flies: China's Secret War in Tibet" is the second book about Tibet from independent scholar and writer Jianglin Li. In it, Jianglin takes a comprehensive look at six crucial years

March 28, 2022
On Dec. 26, the world lost Archbishop Desmond Tutu, an iconic leader of South Africa's anti-apartheid movement and a beloved friend of His Holiness the Dalai Lama.

February 18, 2022
Planting a seed for a more compassionate world with a sense of the oneness of humanity—this is the message of His Holiness the Dalai Lama, which he shares in his first children's book, "The Seed of Co

January 21, 2022
With the Olympics about to return to China for the 2022 Winter Games—which begin Feb. 4 in Beijing—these three experts on sports and human rights join us to discuss what the Olympics mean for Tibet, a

December 21, 2021
Rima Fujita is a fine artist and a descendant of Japan's last samurai whose creative aesthetic was strongly influenced by both Bushido and Buddhism.

December 20, 2021
The US has a new special coordinator for Tibetan issues! On Dec. 20, 2021, Secretary of State Antony Blinken announced the appointment of Under Secretary Uzra Zeya to this important role.

November 19, 2021
Have you come across the terms "common prosperity," "ecological civilization" or "picking quarrels and stirring up trouble?" Tibetans in Tibet have been bombarded with such slogans every day of their