Tibet Talks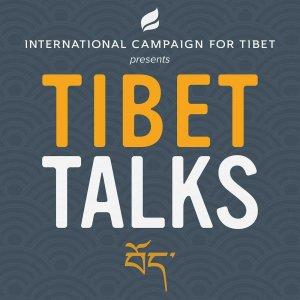 Latest Episodes

January 27, 2023
At the Dalai Lama's residence in India, an unusual visitor has arrived: a troubled Giant Panda who has traveled from many miles away. Welcoming him as a friend, His Holiness invites the Panda on a wal

December 16, 2022
Tibets fate is one of tragedy and hope. Because of Chinas illegal occupation, the people of Tibet have lost the right to determine their own destiny.

November 04, 2022
In the history of Tibetans in exile, Lodi Gyari holds a special place. As the late President and Executive Chairman of the International Campaign for Tibet, Mr. Gyari helped build lasting support for

September 02, 2022
Tsering Yangzom Lamas debut novel, We Measure the Earth with Our Bodies, has become an international bestseller and been longlisted for the Center for Fictions First Novel Prize.

July 28, 2022
Chinas government has illegally occupied Tibet for over 60 years. It has refused to negotiate with Tibetan leaders for more than a decade. But a new bill in Congress will pressure Chinas officials t

May 27, 2022
For ages, Indians saw the Himalayas as a wall that protected them. But when Chinas Communist army invaded Tibet over 70 years ago, an Indian diplomat said, The Chinese have entered Tibet. The Himala

April 15, 2022
When the Iron Bird Flies: Chinas Secret War in Tibet is the second book about Tibet from independent scholar and writer Jianglin Li. In it, Jianglin takes a comprehensive look at six crucial years

March 28, 2022
On Dec. 26, the world lost Archbishop Desmond Tutu, an iconic leader of South Africas anti-apartheid movement and a beloved friend of His Holiness the Dalai Lama.

February 18, 2022
Planting a seed for a more compassionate world with a sense of the oneness of humanitythis is the message of His Holiness the Dalai Lama, which he shares in his first childrens book, The Seed of Co

January 21, 2022
With the Olympics about to return to China for the 2022 Winter Gameswhich begin Feb. 4 in Beijingthese three experts on sports and human rights join us to discuss what the Olympics mean for Tibet, a