The Property Renovation Podcast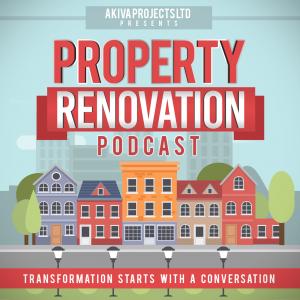 101 - Urbanist Architecture
June 11, 2019
In this weeks podcast James speaks to Charlie Allwood from Urbanist Architecture. Urbanist Architecture is best known as London's most successful planning permission residential architects for extensions, renovations and new builds.
Despite being rejected for the role originally, Charlie wasn't deterred and six months ago when the job came up again, he made sure it was his. With a background in plumbing and urban design, Charlie feels he has now found the career niche he was looking for and we couldn't wait to get his insight into the world of architecture, along with some insider hints and tips.
Charlie talks us through what makes Urbanist such a multidisciplinary organisation which allows them to see through the process from beginning to end. He emphasises how much he has learnt in just the six months he has been on the team and the most interesting project he has been involved in.
Charlie talks us through permitted development and planning permission and the processes involved. Charlie also explains the costs involved and how much time he feels that homeowners should allow themselves to obtain their permission.
If you would like to get in touch with Urbanist, you can do so at:
T: 02037937878
E: infourbanistarchitecture.co.uk
Alternatively if you would like to see the Urbanist portfolio or get further information on the whole process, you can find this at their website:
W: urbanistarchitecture.co.uk
---
Download Episode