The Property Renovation Podcast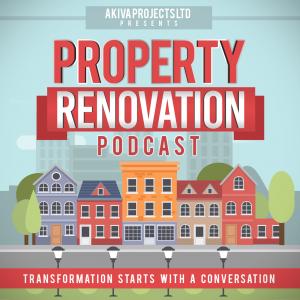 93 - Renovation Insurance with Douglas Brown
April 07, 2019
Did you know that your standard home insurance might not cover you during a renovation?

What happens if you find that you cannot claim on your contractors insurance because you hire them for Decoration works and they end up changing a tap for you and then you find you home flooded, can you claim ?

Have you checked you existing home insurance policy to see what happens if you would need to make a claim related to your renovation?

In this episode James speaks with Douglas Brown from Porter House Brokers, about the need to have specific Renovation Insurance.

Douglas tells us some interesting facts about the industry and you'll be surprised.

Be prepared to take notes if you can, but don't worry we well be adding some links to the show notes on our website.
Visit their website https://renovationinsurancebrokers.co.uk/
We love pumping out new content every week to help homeowners across the world discovery more about the industry which in turn save them money and time on their project and we love speaking up for the great trades and professional in the industry that do a great job every day!
If you would like to support what we are doing, buy us a coffee :)
Are you are homeowner who wants to feature on the podcast?
Book a discovery call with us
Free Stuff
Get your free download to achieving the perfect renovation
Book a consultation to discuss your project
Watch us
Advertise with us