The Property Renovation Podcast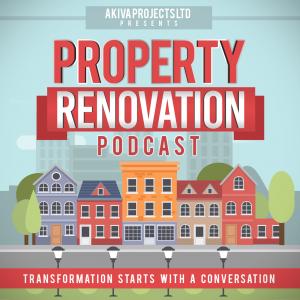 83 - Procurement with Amy Stevens
January 27, 2019
Have you ever tried to arrange the sourcing, ordering and arranging delivery of all the items necessary for your home improvement project?
There are some people that would agree with me when I say it can be a total nightmare if you are not experienced in the industry and you don't know what to order. With different models of items, different batch codes, and different names compared to the name online, you could end up in a whole heap of stress.
James speaks to procurement specialist Amy Stevens of untitled-edit, whoa really knows how it should be done. Before you start your project, have listen.
www.untitled-edit.com
Don't forget there is far more free and valuable information on our website www.propertyrenovationpodcast.com
We love pumping out new content every week to help homeowners across the world discovery more about the industry which in turn save them money and time on their project and we love speaking up for the great trades and professional in the industry that do a great job every day!
If you would like to support what we are doing, buy us a coffee :)
Are you are homeowner who wants to feature on the podcast?
Book a discovery call with us
Free Stuff
Get your free download to achieving the perfect renovation
Book a consultation to discuss your project
Watch us
Advertise with us