The Property Renovation Podcast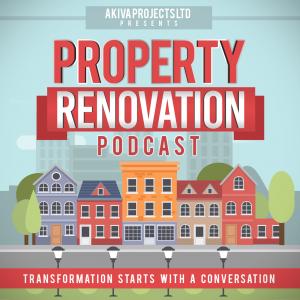 80 - Colour in the home with Lana Morris
January 06, 2019
Choosing the right colour for your home is more important than you think, James chats to Lana Morris about the use of colour palettes in design and home renovation. We discussed how certain colours are connected to a persons personality and Lana shares what colours to avoid in certain situations and living environments.
We love pumping out new content every week to help homeowners across the world discovery more about the industry which in turn save them money and time on their project and we love speaking up for the great trades and professional in the industry that do a great job every day!
For more episodes and resources go checkout our website www.propertyrenovationpodcast.com
If you would like to support what we are doing, buy us a coffee :)
Are you are homeowner who wants to feature on the podcast?
Book a discovery call with us
Free Stuff
Get your free download to achieving the perfect renovation
Book a consultation to discuss your project
Watch us
Advertise with us