The Ladies of Strange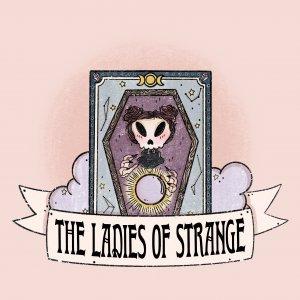 New Years Resolutions with Large Male Tiffany
December 31, 2020
Hello, Lovelies! This week, everyone's favorite "Lady of Strange" is back. Large Male Tiffany is here to wish you a Happy New Year! Join us for a (briefer than) brief history of New Years resolutions and a quick update on LMT's life.
If you'd like to keep caught up with Earni's podcast, you can find him on all the podcatchers. Just search for Deacon Dad.

**This was recorded on Tuesday evening. Wednesday evening, Earni had another memory loss spell. He does not remember having a podcast so we can't promise it will be updated anytime soon. You are more than welcome to check out what is currently out there though. As always, we love you and hope your New Year is beyond amazing.
---
Download Episode