The Ladies of Strange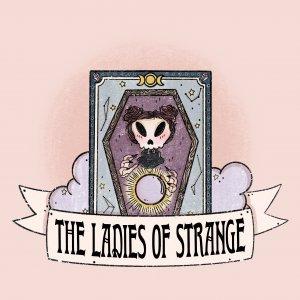 Episode 84: Brain Juice. It Was Brain Juice.
June 25, 2020
Hello, Lovelies! What happens when you combine an attempt at the Darwin Award and blasting powder? Phineas Gage! Born in 1823, he eventually started working for the Rutland and Burlington Railroad Company as a foreman. One day, while tamping blasting powder into a hole, working to clear the way for tracks, Phineas and his tamping rod suddenly became very close friends. Join us this week as Rebecca gets way into the story and we all discover another way to disturb Tiffany.
Merch: https://theladiesofstrange.com/merch/
Patreon: https://www.patreon.com/theladiesofstrange
Links to our social media and other fun stuff: https://www.theladiesofstrange.com/links/
---
Download Episode