The Ladies of Strange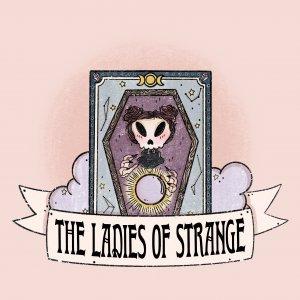 Bonus: What The Ruk?!
March 05, 2020
Hello, Lovelies! This week we have the honor of Rukland joining us! Because of the special occasion, each of the ladies present a short topic! (Yup! You get three stories this week!) Tiffany tells the tale of her favorite robot, hitchBOT and his adventures. Rebecca talks about the history and festivals surrounding the Rocky Mountain Oyster (with a little bit of true crime mixed in). Ashley teaches us all about what goes into the embalming process. We hope you enjoy this "random facts with the Ladies" episode and make sure to check out Ruk's show, 5 and 30 with Ruk!
Ya'll can find links to the Cast Junkie discord server and links to Ruk's show "5 and 30 with Ruk" in this week's blog post: https://wp.me/paqGnY-sW
Merch: https://theladiesofstrange.com/merch/
Patreon: https://www.patreon.com/theladiesofstrange
Links to our social media and other fun stuff: https://www.theladiesofstrange.com/links/
---
Download Episode