The Ladies of Strange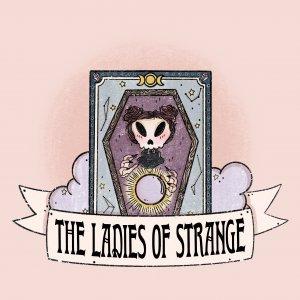 Episode 61: Gobble Gobble Mother Fluffer!
November 28, 2019
Hello and Happy Thanksgiving, Lovlies! We hope you're having a wonderful day (and if you're not based in the United States, we hope you enjoyed the crazy stories and Rebecca getting way too excited about food this episode). This week we discuss the crazy shenanigans surrounding this holiday, turkeys, and the equally crazy unofficial holiday, black Friday. We also discuss food. A lot.
This week's drink break is brought to you by Grand Rapidians Play Video Games! Grand Rapidians Play Video games is a weekly podcast where three former video game world record setters review a beer or other beverage, talk about games we've been playing, and recommend other podcasts or media. Make sure to check them out!
Merch: https://theladiesofstrange.com/merch/
Patreon: https://www.patreon.com/theladiesofstrange
Links to our social media and other fun stuff: https://www.theladiesofstrange.com/links/
---
Download Episode