The Ladies of Strange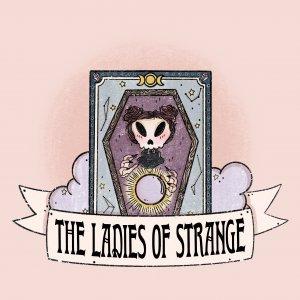 Episode 60: Possums and Shrimp and Goats, Oh My!
November 21, 2019
Hello, Lovelies! This week Rebecca brings you one of her iconic "Random Facts With Rebecca" episodes! This week we talk about some of the strange and wonderful things found in the state we call home, Georgia! There's shrimp on Stone Mountain? What's up with Dawson Forrest? Why do we have guidestones and why does a tree own itself? Join us as we talk possums, strange festivals, and Ashley's arch nemesis, the goat.
This week's drink break is brought to you by the Psyched Podcast! Psychotherapists Kelsey Fyffe and Alexa Shank combine their love of pop culture and mental health to create the Psyched Podcast. In addition to analyzing both real and fictional figures from pop culture, they share some of the lesser-known and more bizarre aspects of the field of psychology. Join them for entertaining conversation and inspired cocktail recipes. Make sure to check out the show mentioned during this week's drink break by checking out our show notes: https://wp.me/paqGnY-mw
Website: https://theladiesofstrange.com
Patreon: https://www.patreon.com/theladiesofstrange
Links to our social media and other fun stuff: https://www.theladiesofstrange.com/links/
---
Download Episode