The Film Buds Podcast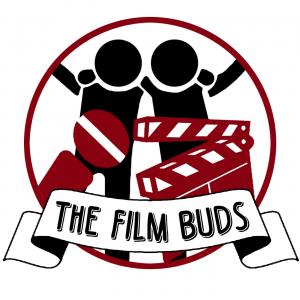 Episode 32: Phantom Thread and Sundance Film Festival 2018
February 01, 2018
We design a clothing line in Paul Thomas Anderson's Phantom Thread then Henry recaps his trip to the Sundance Film Festival. Later we tackle the 2018 Oscar nominations, new trailers for Ant-Man and the Wasp and Netflix's Mute, plus how to navigate big film festivals and good settings for Cloverfield sequels.
Intros: (0:00) We're worried about Braden
Review: (10:01) Phantom Thread
Sundance Film Festival 2018: (41:00) You Were Never Really Here, The Miseducation of Cameron Post, Never Goin' Back, Piercing, The Catcher Was a Spy, Ophelia, Holiday, Revenge, Matangi/Maya/M.I.A, Burden, Lu Over the Wall, and Smoke Signals (1998)
News: (1:22:55) 2018 Oscar Nominations, and new trailers for Netflix's Mute and Ant-Man and the Wasp
Mail: (1:46:58) Techniques for navigating big film festivals, and good period settings for Cloverfield sequels
Picks of the Week: (1:59:13) Joy, Bullitt, The Lone Ranger, Rita, and anything starring Gael Garcia Bernal (courtesy of Chloe)
Outros: (2:11:50) 2018 ain't lookin' so hot
Send your questions and comments to Thefilmbudspodcast@gmail.com, and/or rate us on iTunes!!!