The Film Buds Podcast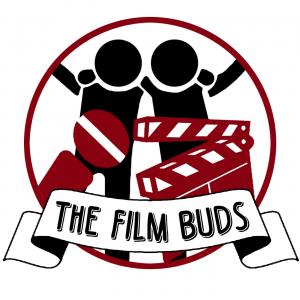 Episode 19: Loving Vincent and Halloween Specials: Coraline and Psycho
October 25, 2017
We give Vincent Van Gogh the spotlight with Loving Vincent, discover a secret world with Coraline (2009) then befriend a killer with Alfred Hitchcock's Psycho (1960). Later we tackle the Phantom Thread trailer, Michael Bay's Dora the Explorer movie, poorly-timed disaster movies, and our actor/director of choice for a dinner partner.
Intros: (0:00) Henry's personal drama and his strange viewing of The Snowman
Review: (11:50) Loving Vincent
Retro Review: (35:28) Coraline (2009)
Retro Review: (58:18) Psycho (1960)
News: (1:42:15) Phantom Thread trailer
Listener Mail: (1:50:24) Poorly-timed disaster movies, Michael Bay's Dora the Explorer movie, and which celebrity we'd like to dine with.
Picks of the Week: (2:24:20) Henry - The Handmaiden (Amazon Prime); Chloe - The Twilight Zone (Netflix)
Outros: (2:31:03) Chloe and Henry are bonding!
Send us your questions and comments to Thefilmbudspodcast@gmail.com!