The Film Buds Podcast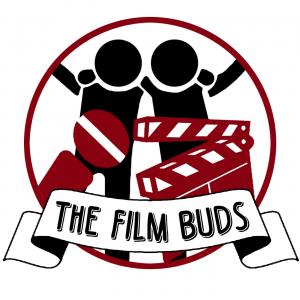 Episode 14: mother! and Crimson Peak
September 20, 2017
We defend our house with Darren Aronofsky's mother! then run from a crazy woman with Guillermo Del Toro's Crimson Peak (2015). Later we tackle new trailers for Tomb Raider and Pixar's Coco, Claire Foy (The Crown) as the new Lisbeth Salander, good horror movies for October, why our star ratings are sometimes bipolar, and more!
Intros: (0:00) Chloe's knee surgery
Review: (6:30) mother!
Retro Review: (47:23) Crimson Peak (2015)
Discussion Topics: (1:08:55) Trailers for Tomb Raider and Coco, and Claire Foy is the new Lisbeth Salander.
Picks of the Week: (1:42:20) Henry - Frank Darabont's The Mist (Amazon); Braden - Get Shorty (Amazon); Chloe - Big Little Lies (HBO)
Outros: (1:50:04) Guys and gals, do we have to review Kingsman: The Golden Circle next week?
mother! Spoiler Discussion: (1:53:28)
Send us your questions and comments to Thefilmbudspodcast@gmail.com, and DOWNLOAD PREMIUM EPISODES at www.thefilmbuds.bandcamp.com!