The Exclusive Career Coach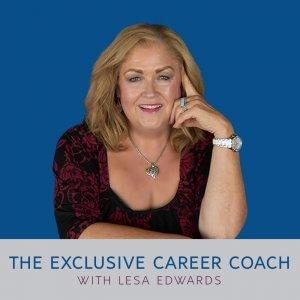 201: How to Position Yourself as a Freelancer...and Why You Should (with Matthew Mottola)
November 03, 2021
Freelancing…The Freelance Economy…Side Hustles…Entrepreneurship.
As a result of COVID, many people have opted out of their corporate, non-profit, and education jobs in favor of doing their own thing.
Still others are continuing to work in their previous profession, while building a side business.
Still others are contemplating a shift to self-employment.
My guest today is Matthew Mottola, author of The Human Cloud. We talk about The Freelance Economy, what it means to be a freelancer, and the good and bad reasons for entering The Freelance Economy. Matthew also gives tips for ways to start working as a freelancer – and how to make yourself indispensable as a freelancer.
Matthew Mottola is a Forbes contributor who previously worked for Microsoft and has started numerous businesses. At Microsoft, in joint partnership with Upwork, he built the Microsoft 365 freelance toolkit, a tech stack for companies to spend up to $100M on remote freelancers. He has been named a Top 50 remote work expert to follow.
You can find Matt on:
LinkedIn: linkedin.com/in/matthewmottola
Personal website: matthewrmottola.com
The Human Cloud Book: humancloudbook.com
Twitter: twitter.com/matthewrmottola
If you would like a free leadership deck on why to invest in the Human Cloud: humancloudbook/com/why-invest-in-the-human-cloud
Are you in the wrong job that chips away at you every day? The CareerSpring document and coaching program will help you find a job that uses your zone of genius, recognizes your value, and pays you what you're worth.
If you're ready to take your job search to the next level by working with a highly experienced professional with a track record of client success, schedule a complimentary consult to learn more: 
https://calendly.com/lesaedwards/zoom-meetings2
---
Download Episode