The Exclusive Career Coach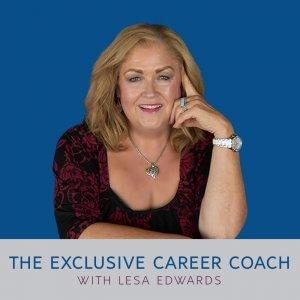 143: How to Handle Tough Career Conversations (Interview with AmyK Hutchens)
September 02, 2020
Today's guest is AmyK Hutchens, and we're talking about "How to Handle Tough Career Conversation."
AmyK covers how to handle three particularly challenging career conversations:
-The job interview
-Dealing with a difficult co-worker
-Asking for a raise
AmyK also provides you with her three top tips for handling any tough career conversation you may face.
AmyK Hutchens is a former executive of a billion-dollar global consumer products company who has been awarded the Vistage UK International Speaker of the Year. With 75+ presentations per year, AmyK travels the globe sharing with executives, influencers, and go-getters how to confidently and competently navigate their toughest conversations without saying something they regret, giving their power away, or damaging their relationships.
AmyK received her M.S. from Johns Hopkins University and has been a featured guest on numerous TV and radio networks including Bloomberg, NBC, and ABC. She resides in San Diego, CA.
You can visit AmyK's website at amyk.com or find her on LinkedIn.
Be sure to check out this month's FREE weekly webinars at www.mastercoachwebinars.carrd.co
---
Download Episode