The Exclusive Career Coach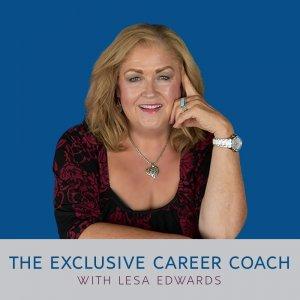 116: Managing Your Mind to Advance Your Career
February 26, 2020
This month, I'm sharing pieces of programs I offer to corporations, non-profit groups, professional associations, and community organizations.
This week, I want to talk about one of my favorite subjects, "Managing Your Mind to Advance Your Career."
I created this program because so many trainings focus on the doing part of managing your career, and I wanted to focus on the thinking part.
In this program, I teach participants how to:
-Cultivate a practice to become more aware of your current thoughts
-Begin thinking thoughts that better serve you
-Learn how to think to achieve any goal you set in life
Here's the deal: Everything in life is either a Circumstance, a Thought, a Feeling, an Action, or a Result.
By knowing the model, which I teach in this presentation and which I've talked about many times on this podcast, you develop an invaluable tool for managing your mind.
You'll be able to download a blank model worksheet, as well as some example models by accessing the URL in the show notes.
To prove that the model works no matter what, I've come up with a Circumstance, a Thought, a Feeling, an Action, and a Result you might encounter at work. We'll do a model around each.
To access the handout for today's episode:
http://bit.ly/Episode116Handout
www.exclusivecareercoaching.com
Follow My YouTube channel (Lesa Edwards); it's chocked full of valuable career management content in easily digestible bites.
Want to speak with an expert about your career/job search goals? Need help figuring out what's holding you back from achieving your dream career? Let's talk. Here's the link to schedule a 45-minute consult call with me:  https://my.timetrade.com/book/KRKLS. Hope to see you soon! 
---
Download Episode