The Exclusive Career Coach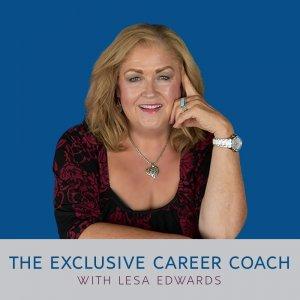 113: Active Listening at Work
February 05, 2020
This past fall, I conducted a program I called "What Did You Just Say?" – Tools For Active Listening and Effective Communication, for The Topps Corporation.
This week and next, I want to share some of the concepts from this program with you.
Today, I'm focusing on Active Listening; next week, I'll cover Effective Communication.
WHY IS ACTIVE LISTENING IMPORTANT?
I think we can all agree that it is important to really listen at work, but maybe you haven't given much thought to why it's important. Here are some of the benefits:
-Builds relationships
-Creates new ways to approach issues
-Diffuses emotional situations
-Avoids costly errors
-Provides better service
THE STEPS TO ACTIVE LISTENING
-HEAR (the biological process of sound waves hitting the ear)
-ATTEND (filtering in what's important to you)
-UNDERSTAND (making meaning and connections)
-RESPOND (either verbally, nonverbally, by paraphrasing, or by asking questions)
-REMEMBER (retaining the important stuff)
CHARACTERISTICS OF AN ACTIVE LISTENER
-Has an alert posture
-Makes direct eye contact
-Gives full attention; avoids distractions
-Focuses on what is said as well as non-verbal cues
-Gives feedback (nonverbal, verbal, questions, paraphrasing)
-Doesn't interrupt
-Doesn't offer opinion too quickly
SET AN ACTIVE LISTENING GOAL
A good example of a goal:
My active listening goal is to be more attentive when I am listening to coworkers on phone calls and web conferences.
Specifically, I will immediately begin doing the following:
-Close/turn off/disable any devices/apps not needed for the meeting
-Remove the toys from my desk I tend to play with when I'm on the phone
-Take 60 seconds before scheduled calls/conferences to breathe deeply and focus on the purpose of the upcoming meeting
To visit my website: www.exclusivecareercoaching.com
Follow My YouTube channel (Lesa Edwards); it's chocked full of valuable career management content in easily digestible bites.
Want to speak with an expert about your career/job search goals? Need help figuring out what's holding you back from achieving your dream career? Let's talk. Here's the link to schedule a 45-minute consult call with me: https://my.timetrade.com/book/KRKLS. Hope to see you soon!
---
Download Episode