The Exclusive Career Coach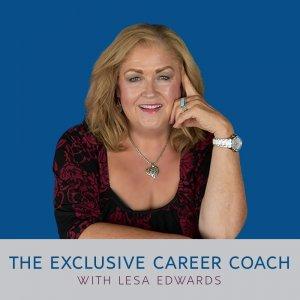 112: My Journey, and What it Teaches You
January 29, 2020
I've been thinking a lot about my journey lately. Also, with the new year and new decade, it seems like a good time to reflect.
I've shared bits and pieces of my life with you over the previous 111 episodes, but I decided to dedicate an entire episode to my story — what I've learned and how I've grown,–in the hopes that it will inspire you.
I'm hoping to pull back the curtain in this episode.
www.exclusivecareercoaching.com
Follow My YouTube channel (Lesa Edwards); it's chocked full of valuable career management content in easily digestible bites.
Want to speak with an expert about your career/job search goals? Need help figuring out what's holding you back from achieving your dream career? Let's talk.
Here's the link to schedule a 45-minute consult call with me:  https://my.timetrade.com/book/KRKLS. Hope to see you soon!
---
Download Episode