The Exclusive Career Coach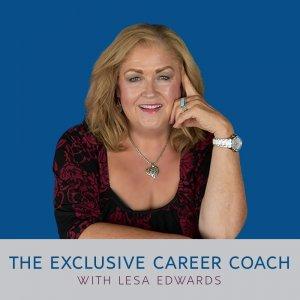 094: The New Breed of Entrepreneur
August 28, 2019
This week, I interview Ron Frazier, one of two Entrepreneurs-in-Residence at Florida State University's Jim Moran School of Entrepreneurship. We talk about his entrepreneurial journey, the innovative curriculum for FSU's entrepreneurship majors, some of the exciting businesses they have started as students, and where they've gone after graduation.
For those of you interested in becoming entrepreneurs or just those with curiosity about the world of self-employment, don't miss this episode!
You can reach Ron at frazierron78@gmail.com
To check out FSU's School of Entrepreneurship: www.jimmoranschool.fsu.edu
www.exclusivecareercoaching.com
Follow My YouTube channel (Lesa Edwards); it's chocked full of valuable career management content in easily digestible bites.
Want to speak with an expert about your career/job search goals? Need help figuring out what's holding you back from achieving your dream career? Let's talk. Here's the link to schedule a 30-minute consult call with me:  https://my.timetrade.com/book/D6KLN. Hope to see you soon! 
---
Download Episode