The Exclusive Career Coach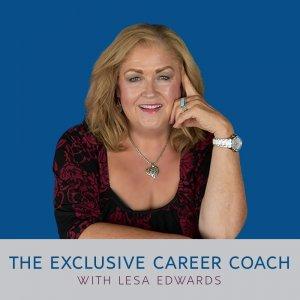 093: Job Searching in a Different City
August 21, 2019
Let's talk about the additional layer of challenge involved in looking for a job in another city.
For any job search, you will need the following:
-Updated resume, cover letter, LinkedIn profile (your marketing materials)
-A clear job target, and experiences to support that target
-A job search strategy
-A network of people
-Technology (i.e. phone, computer, video interviewing capabilities, Internet)
-Appropriate interview clothing
-Interview skills
-Money for all of the above
Conducting a job search outside of the city you currently live in adds the following:
-Target city(ies) – if you try to look for a job just anywhere, you'll be in for the long haul and higher expenses
-Resources to research those cities, which I talk about later
-Contacts in those cities, if possible
-Additional money to travel to those cities, move, etc.
-Additional money for other moving-related expenses, such as a wardrobe for a different climate, geographic-specific expenses such as the tax to move into Florida
As a general rule, expect a non-local job search to take longer and cost more money, although this varies by your industry and job function.
Also, some companies will reimburse moving expenses, either as a flat allowance or after submitting your receipts for eligible expenses. This is a question to ask – not in the initial interview unless the interviewer brings it up, but certainly before you get to the offer stage as any moving reimbursement should be included in the written offer of employment.
Here are some resources for conducting a job search in another city:
-Chamber of Commerce online directories
-Convention and Visitor's Bureaus
-Book of Lists
-ReferenceUSA
-livibility.com – list of 10 best cities to live in
-Cost of Living Calculator (I like bestplaces.net) – this site also allows you to compare cities you might be considering side-by-side on a range of characteristics such as crime rate, housing, transportation, etc.
For example, if you would reasonably expect a $50K salary in your hometown of Kansas City, MO and are considering a move to Los Angeles, you would need to get $106,148. More than double!
So important to do this research before even looking for jobs so you can eliminate those that would net you less money than you need to live on.
www.exclusivecareercoaching.com
Follow My YouTube channel (Lesa Edwards); it's chocked full of valuable career management content in easily digestible bites.
Want to speak with an expert about your career/job search goals? Need help figuring out what's holding you back from achieving your dream career? Let's talk. Here's the link to schedule a 30-minute consult call with me:  https://my.timetrade.com/book/D6KLN. Hope to see you soon!
---
Download Episode