The Exclusive Career Coach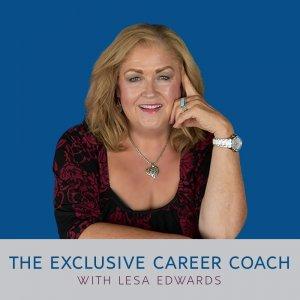 091: Entrepreneurial Conversation with Chirag Shah
August 07, 2019
This week's podcast is an interview with Tallahassee entrepreneur Chirag Shah, owner of The Current Agency - a digital and creative marketing agency. We talk about his genesis as an entrepreneur, the challenges (and rewards) he's faced as an entrepreneur, how he has built his team through internships, and his plans for the future. 
Chirag's journey is a fascinating peek into the world of self-employment, community engagement, and business building. 
The Current Agency: www.current.agency
You can reach Chirag at: chirag@current.agency
Find them on your favorite social media!
www.exclusivecareercoaching.com
Follow My YouTube channel (Lesa Edwards); it's chocked full of valuable career management content in easily digestible bites.
Want to speak with an expert about your career/job search goals? Need help figuring out what's holding you back from achieving your dream career? Let's talk. Here's the link to schedule a 30-minute consult call with me:  https://my.timetrade.com/book/D6KLN. Hope to see you soon! 
---
Download Episode