The Exclusive Career Coach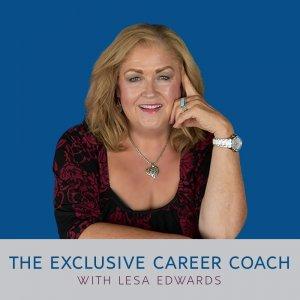 070: Dressing for Leadership Roles (with Jane Springer)
March 06, 2019
Today, my guest, Jane Springer, and I talk about dressing for leadership roles for both men and women. Hear her insights for the dressiest work environments down to casual Friday faux pas.
You can find Jane at http://www.janespringer.com or email her at jane@janespringer.com
To visit my website: www.exclusivecareercoaching.com
Follow My YouTube channel (Lesa Edwards); it's chocked full of value career management content is easily digestible bites. 
Want to speak with an expert about your career/job search goals? Need help figuring out what's holding you back from achieving your dream career? Let's talk. Here's the link to schedule a 30-minute consult call with me: www.timetrade.com/book/D6KLN. Hope to see you soon!
---
Download Episode