The Exclusive Career Coach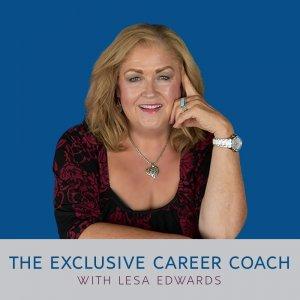 065: How to Get Identified as a High-Potential Employee
February 11, 2019
This week's guest is Denise Wilson, Vice President of Capital City Bank in Tallahassee, Florida. Capital City Bank has a formal program to identify and train high-potential employees.
In my interview with Denise, I asked her to define a high-potential employee, talk about Capital City's high-potential program, and provide advice for anyone seeking to be identified as a high-potential employee within their organization.
Whether or not your company has a formal program like Capital City's or not, these tips will help you stand out as someone worth considering for stretch assignments, promotions, or employment with other organizations.
To visit my website: www.exclusivecareercoaching.com
Follow My YouTube channel (Lesa Edwards); it's chocked full of value career management content is easily digestible bites. 
Want to speak with an expert about your career/job search goals? Need help figuring out what's holding you back from achieving your dream career? Let's talk. Here's the link to schedule a 30-minute consult call with me: www.timetrade.com/book/D6KLN. Hope to see you soon!
---
Download Episode