The Daughters' Project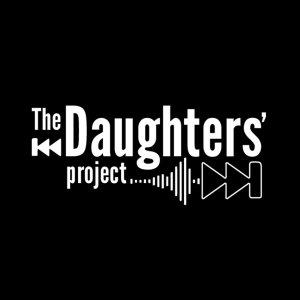 S2 E8: The Final Episode (of Season 2) with Sr. Tracey & Sr. Benedicta
March 30, 2021
Today marks the end of Season Two! (It's ok...don't cry, we will be back SOON!)
Season Three will start in August!....stay tuned for details and the host reveal!
In the meantime, we will be posting on Patreon (https://www.patreon.com/DaughterStPaul), and all over our social media.
STAY IN TOUCH WITH US!
Twitter: @DaughterStPaul and @PBMPublishing
Instagram: @DaughterStPaul and @PaulineBooksAndMedia
PRE-ORDER "A Place to Belong: Letters from Catholic Women" here: https://paulinestore.com/place-to-belong
Thank you for listening. Leave us a rating and review on your favorite platform so that others can discover and listen to us too!
Thank you to our supporters on Patreon who make this podcast possible!
Support us and find out more: www.thedaughtersproject.com
----------------------
We also want to leave you with the final prayer that Sr. Tracey prays at the end of this season entrusting each of you to the Blessed Mother:
"Receive me, O Mary, Mother, Teacher, and Queen, among those whom you love, nourish, sanctify, and guide, in the school of Jesus Christ, the Divine Master....Enlighten my mind, fortify my will, sanctify my heart during this year of my spiritual work, so that I may profit from this great mercy, and may say at the end: "I live now not I, but Christ lives in me."
{Blessed James Alberione. "Prayers of the Pauline Family."}
---
Download Episode