The Crude Truth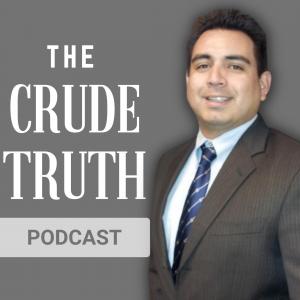 THE CRUDE TRUTH Ep 20 - Jason Modglin
March 09, 2023
"Texas is primed for a record-breaking 2023 in the Oil and Gas Industry."
 That is what Jason Modglin says and many other experts agree. Jason is the President of the Texas Alliance of Energy Producers and they are helping bring all the good of the oil and gas industry to the public. In this episode, we talk about Oil and Gas Policy, Economics, and Communications. Thank you Jason for stopping by THE CRUDE TURTH studio.
Sponsorships are available or get your own corporate brand produced by Sandstone Media.
David Blackmon LinkedIn
The Crude Truth with Rey Trevino
Rey Trevino LinkedIn
Energy Transition Weekly Conversation
David Blackmon LinkedIn
Irina Slav LinkedIn
Armando Cavanha LinkedIn
---
Download Episode