thebuzzr pod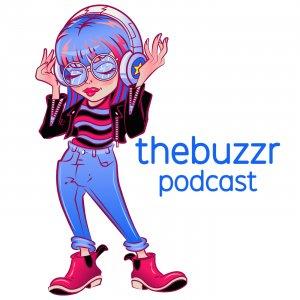 Howlin Circus 'Bullet For Your Baby'
March 06, 2023
Follow @thebuzzrnet
/*! elementor - v3.11.0 - 13-02-2023 */
.elementor-heading-title{padding:0;margin:0;line-height:1}.elementor-widget-heading .elementor-heading-title[class*=elementor-size-]>a{color:inherit;font-size:inherit;line-height:inherit}.elementor-widget-heading .elementor-heading-title.elementor-size-small{font-size:15px}.elementor-widget-heading .elementor-heading-title.elementor-size-medium{font-size:19px}.elementor-widget-heading .elementor-heading-title.elementor-size-large{font-size:29px}.elementor-widget-heading .elementor-heading-title.elementor-size-xl{font-size:39px}.elementor-widget-heading .elementor-heading-title.elementor-size-xxl{font-size:59px}Release Date 10/02/23
Location: Toronto, canada
Howlin' Circus 'Bullet For Your Baby'
About the Song
/*! elementor-pro - v3.10.3 - 29-01-2023 */
@charset "UTF-8";.entry-content blockquote.elementor-blockquote:not(.alignright):not(.alignleft),.entry-summary blockquote.elementor-blockquote{margin-right:0;margin-left:0}.elementor-widget-blockquote blockquote{margin:0;padding:0;outline:0;font-size:100%;vertical-align:baseline;background:transparent;quotes:none;border:0;font-style:normal;color:#55595c}.elementor-widget-blockquote blockquote .e-q-footer:after,.elementor-widget-blockquote blockquote .e-q-footer:before,.elementor-widget-blockquote blockquote:after,.elementor-widget-blockquote blockquote:before,.elementor-widget-blockquote blockquote cite:after,.elementor-widget-blockquote blockquote cite:before{content:none}.elementor-blockquote{transition:.3s}.elementor-blockquote__author,.elementor-blockquote__content{margin-bottom:0;font-style:normal}.elementor-blockquote__author{font-weight:700}.elementor-blockquote .e-q-footer{margin-top:12px;display:flex;justify-content:space-between}.elementor-blockquote__tweet-button{display:flex;transition:.3s;color:#1da1f2;align-self:flex-end;line-height:1;position:relative;width:-moz-max-content;width:max-content}.elementor-blockquote__tweet-button:hover{color:#0967a0}.elementor-blockquote__tweet-button span{font-weight:600}.elementor-blockquote__tweet-button i,.elementor-blockquote__tweet-button span{vertical-align:middle}.elementor-blockquote__tweet-button i+span,.elementor-blockquote__tweet-button svg+span{margin-left:.5em}.elementor-blockquote__tweet-button svg{fill:#1da1f2;height:1em;width:1em}.elementor-blockquote__tweet-label{white-space:pre-wrap}.elementor-blockquote--button-skin-bubble .elementor-blockquote__tweet-button,.elementor-blockquote--button-skin-classic .elementor-blockquote__tweet-button{padding:.7em 1.2em;border-radius:100em;background-color:#1da1f2;color:#fff;font-size:15px}.elementor-blockquote--button-skin-bubble .elementor-blockquote__tweet-button:hover,.elementor-blockquote--button-skin-classic .elementor-blockquote__tweet-button:hover{background-color:#0967a0;color:#fff}.elementor-blockquote--button-skin-bubble .elementor-blockquote__tweet-button:hover:before,.elementor-blockquote--button-skin-classic .elementor-blockquote__tweet-button:hover:before{border-right-color:#0967a0}.elementor-blockquote--button-skin-bubble .elementor-blockquote__tweet-button svg,.elementor-blockquote--button-skin-classic .elementor-blockquote__tweet-button svg{fill:#fff;height:1em;width:1em}.elementor-blockquote--button-skin-bubble.elementor-blockquote--button-view-icon .elementor-blockquote__tweet-button,.elementor-blockquote--button-skin-classic.elementor-blockquote--button-view-icon .elementor-blockquote__tweet-button{padding:0;width:2em;height:2em}.elementor-blockquote--button-skin-bubble.elementor-blockquote--button-view-icon .elementor-blockquote__tweet-button i,.elementor-blockquote--button-skin-classic.elementor-blockquote--button-view-icon .elementor-blockquote__tweet-button i{position:absolute;left:50%;top:50%;transform:translate(-50%,-50%)}.elementor-blockquote--button-skin-bubble .elementor-blockquote__tweet-button:before{content:"";border:.5em solid transparent;border-right-color:#1da1f2;position:absolute;left:-.8em;top:50%;transform:translateY(-50%) scaleY(.65);transition:.3s}.elementor-blockquote--button-skin-bubble.elementor-blockquote--align-left .elementor-blockquote__tweet-button:before{right:auto;left:-.8em;border-right-color:#1da1f2;border-left-color:transparent}.elementor-blockquote--button-skin-bubble.elementor-blockquote--align-left .elementor-blockquote__tweet-button:hover:before{border-right-color:#0967a0}.elementor-blockquote--button-skin-bubble.elementor-blockquote--align-right .elementor-blockquote__tweet-button:before{left:auto;right:-.8em;border-right-color:transparent;border-left-color:#1da1f2}.elementor-blockquote--button-skin-bubble.elementor-blockquote--align-right .elementor-blockquote__tweet-button:hover:before{border-left-color:#0967a0}.elementor-blockquote--skin-boxed .elementor-blockquote{background-color:#e6e9ec;padding:30px}.elementor-blockquote--skin-border .elementor-blockquote{border-color:#e6e9ec;border-left:7px #e6e9ec;border-style:solid;padding-left:20px}.elementor-blockquote--skin-quotation .elementor-blockquote:before{content:""";font-size:100px;color:#e6e9ec;font-family:Times New Roman,Times,serif;font-weight:900;line-height:1;display:block;height:.6em}.elementor-blockquote--skin-quotation .elementor-blockquote__content{margin-top:15px}.elementor-blockquote--align-left .elementor-blockquote__content{text-align:left}.elementor-blockquote--align-left .elementor-blockquote .e-q-footer{flex-direction:row}.elementor-blockquote--align-right .elementor-blockquote__content{text-align:right}.elementor-blockquote--align-right .elementor-blockquote .e-q-footer{flex-direction:row-reverse}.elementor-blockquote--align-center .elementor-blockquote{text-align:center}.elementor-blockquote--align-center .elementor-blockquote .e-q-footer,.elementor-blockquote--align-center .elementor-blockquote__author{display:block}.elementor-blockquote--align-center .elementor-blockquote__tweet-button{margin-right:auto;margin-left:auto}

Howlin' Circus return with Bullet For Your Baby, out February 10, via Big Sister Records.

Bullet For Your Baby comes almost 4 years after the release of the "gritty, powerful, and defiant" (Indie88) album, Run The Wrong Way, and encourages the act of celebrating kindness in a cruel, and dark political climate.

The track explodes with a pistols-at-dawn guitar riff, making way for a fuzz-soaked bass hook over hip hop-inspired drums. Howlin' Circus vocalist, Jafar Sandouk sneers, "Ain't the world cruel enough for you?" as the song asks us if it's possible to get any lower in these divisive times.

howlin' circus
Genres
/*! elementor - v3.11.0 - 13-02-2023 */
.elementor-widget-text-editor.elementor-drop-cap-view-stacked .elementor-drop-cap{background-color:#818a91;color:#fff}.elementor-widget-text-editor.elementor-drop-cap-view-framed .elementor-drop-cap{color:#818a91;border:3px solid;background-color:transparent}.elementor-widget-text-editor:not(.elementor-drop-cap-view-default) .elementor-drop-cap{margin-top:8px}.elementor-widget-text-editor:not(.elementor-drop-cap-view-default) .elementor-drop-cap-letter{width:1em;height:1em}.elementor-widget-text-editor .elementor-drop-cap{float:left;text-align:center;line-height:1;font-size:50px}.elementor-widget-text-editor .elementor-drop-cap-letter{display:inline-block}
alt rock canada 
Artist Socials
/*! elementor - v3.11.0 - 13-02-2023 */
.elementor-widget-social-icons.elementor-grid-0 .elementor-widget-container,.elementor-widget-social-icons.elementor-grid-mobile-0 .elementor-widget-container,.elementor-widget-social-icons.elementor-grid-tablet-0 .elementor-widget-container{line-height:1;font-size:0}.elementor-widget-social-icons:not(.elementor-grid-0):not(.elementor-grid-tablet-0):not(.elementor-grid-mobile-0) .elementor-grid{display:inline-grid}.elementor-widget-social-icons .elementor-grid{grid-column-gap:var(--grid-column-gap,5px);grid-row-gap:var(--grid-row-gap,5px);grid-template-columns:var(--grid-template-columns);justify-content:var(--justify-content,center);justify-items:var(--justify-content,center)}.elementor-icon.elementor-social-icon{font-size:var(--icon-size,25px);line-height:var(--icon-size,25px);width:calc(var(--icon-size, 25px) + (2 * var(--icon-padding, .5em)));height:calc(var(--icon-size, 25px) + (2 * var(--icon-padding, .5em)))}.elementor-social-icon{--e-social-icon-icon-color:#fff;display:inline-flex;background-color:#818a91;align-items:center;justify-content:center;text-align:center;cursor:pointer}.elementor-social-icon i{color:var(--e-social-icon-icon-color)}.elementor-social-icon svg{fill:var(--e-social-icon-icon-color)}.elementor-social-icon:last-child{margin:0}.elementor-social-icon:hover{opacity:.9;color:#fff}.elementor-social-icon-android{background-color:#a4c639}.elementor-social-icon-apple{background-color:#999}.elementor-social-icon-behance{background-color:#1769ff}.elementor-social-icon-bitbucket{background-color:#205081}.elementor-social-icon-codepen{background-color:#000}.elementor-social-icon-delicious{background-color:#39f}.elementor-social-icon-deviantart{background-color:#05cc47}.elementor-social-icon-digg{background-color:#005be2}.elementor-social-icon-dribbble{background-color:#ea4c89}.elementor-social-icon-elementor{background-color:#d30c5c}.elementor-social-icon-envelope{background-color:#ea4335}.elementor-social-icon-facebook,.elementor-social-icon-facebook-f{background-color:#3b5998}.elementor-social-icon-flickr{background-color:#0063dc}.elementor-social-icon-foursquare{background-color:#2d5be3}.elementor-social-icon-free-code-camp,.elementor-social-icon-freecodecamp{background-color:#006400}.elementor-social-icon-github{background-color:#333}.elementor-social-icon-gitlab{background-color:#e24329}.elementor-social-icon-globe{background-color:#818a91}.elementor-social-icon-google-plus,.elementor-social-icon-google-plus-g{background-color:#dd4b39}.elementor-social-icon-houzz{background-color:#7ac142}.elementor-social-icon-instagram{background-color:#262626}.elementor-social-icon-jsfiddle{background-color:#487aa2}.elementor-social-icon-link{background-color:#818a91}.elementor-social-icon-linkedin,.elementor-social-icon-linkedin-in{background-color:#0077b5}.elementor-social-icon-medium{background-color:#00ab6b}.elementor-social-icon-meetup{background-color:#ec1c40}.elementor-social-icon-mixcloud{background-color:#273a4b}.elementor-social-icon-odnoklassniki{background-color:#f4731c}.elementor-social-icon-pinterest{background-color:#bd081c}.elementor-social-icon-product-hunt{background-color:#da552f}.elementor-social-icon-reddit{background-color:#ff4500}.elementor-social-icon-rss{background-color:#f26522}.elementor-social-icon-shopping-cart{background-color:#4caf50}.elementor-social-icon-skype{background-color:#00aff0}.elementor-social-icon-slideshare{background-color:#0077b5}.elementor-social-icon-snapchat{background-color:#fffc00}.elementor-social-icon-soundcloud{background-color:#f80}.elementor-social-icon-spotify{background-color:#2ebd59}.elementor-social-icon-stack-overflow{background-color:#fe7a15}.elementor-social-icon-steam{background-color:#00adee}.elementor-social-icon-stumbleupon{background-color:#eb4924}.elementor-social-icon-telegram{background-color:#2ca5e0}.elementor-social-icon-thumb-tack{background-color:#1aa1d8}.elementor-social-icon-tripadvisor{background-color:#589442}.elementor-social-icon-tumblr{background-color:#35465c}.elementor-social-icon-twitch{background-color:#6441a5}.elementor-social-icon-twitter{background-color:#1da1f2}.elementor-social-icon-viber{background-color:#665cac}.elementor-social-icon-vimeo{background-color:#1ab7ea}.elementor-social-icon-vk{background-color:#45668e}.elementor-social-icon-weibo{background-color:#dd2430}.elementor-social-icon-weixin{background-color:#31a918}.elementor-social-icon-whatsapp{background-color:#25d366}.elementor-social-icon-wordpress{background-color:#21759b}.elementor-social-icon-xing{background-color:#026466}.elementor-social-icon-yelp{background-color:#af0606}.elementor-social-icon-youtube{background-color:#cd201f}.elementor-social-icon-500px{background-color:#0099e5}.elementor-shape-rounded .elementor-icon.elementor-social-icon{border-radius:10%}.elementor-shape-circle .elementor-icon.elementor-social-icon{border-radius:50%}

External-link-alt


Facebook-f


Instagram


Spotify


Itunes-note


Youtube

---
Download Episode