thebuzzr pod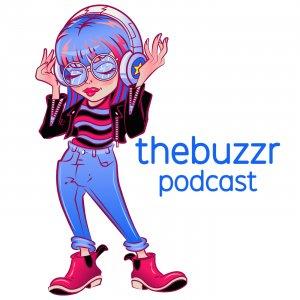 The Grinning Barretts
February 27, 2023
Follow @thebuzzrnet
Location: vancouver island canada
Charlie Aiken & I chat with vancouver island punk band members Allie bean & pat westmacott. very engaging episode showcasing the grinning barrett's unique sound & music commentary. 
Tracks played on the show: 
'hope like hell' (before)
'plutocrass' (during)
The grinning barretts
About the band

The Grinning Barretts are a 6 piece, bagpipe strangling, vocal chord mangling, Riot Brewing imbibing, Vancouver Island Celtic punk rock frenzy. They've taken Celtic sounds & mashed them up with gritty punk rock passion to create a wild ride of originals, tradionals & additionals that will move your feet into jig formation & bring out your inner rabblerouser.
With 5 fierce singers and an epic arrangement of instruments, this eclectic band is made up of:
• Pat Westmacott – Lead Guitar, Vocals, Production
• Aaron Bergen – Bagpipes, Flutes/Whistles, Vocals
• Alli Bean – Keys, Vocals
• Dave Greig – Guitar, Banjo, Vocals
• Jesse Bell – Bass, Vocals
• Jeremy Fiddy - Drums
Starting in a basement in 2016 with one song dedicated to his grandparents, Pat set to work
on a vision. Since then, after weathering a few hiccups and a global pandemic, they've emerged stronger than ever.
March 2020 saw the release of our new 4 track EP called Hope Like Hell (H.L.H.), which is leading into the 2023 release of a full-length album "Bottle Hymns", with more to follow! We have 2 previous Eps "The Riot EP" and "The St Padraig's EP".
We have played many recent shows across Vancouver Island as well as crossing over to Vancouver. These and past shows have seen us play with some great bands including The Real McKenzies, Modern Terror, The Dreadnoughts, Wise Youngblood, Daniel Wesley, The Corps, The Steadies, and Helletones. We have also done some great collaborative videos with Alli Bean, The Foul English, Citizen Rage, ATD, CFSK, and Matt Carter.
the grinning barretts
Genres
punk rock canada
Artist Socials

External-link-alt


Facebook-f


Instagram


Bandcamp


Youtube

---
Download Episode