thebuzzr pod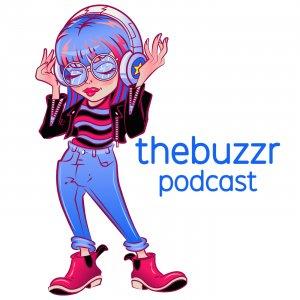 Sweet N' Juicy 'Tongue Tied' from Your Mom's Gonna Love Us Album
February 02, 2023
Follow @thebuzzrnet
/*! elementor - v3.10.2 - 29-01-2023 */
.elementor-heading-title{padding:0;margin:0;line-height:1}.elementor-widget-heading .elementor-heading-title[class*=elementor-size-]>a{color:inherit;font-size:inherit;line-height:inherit}.elementor-widget-heading .elementor-heading-title.elementor-size-small{font-size:15px}.elementor-widget-heading .elementor-heading-title.elementor-size-medium{font-size:19px}.elementor-widget-heading .elementor-heading-title.elementor-size-large{font-size:29px}.elementor-widget-heading .elementor-heading-title.elementor-size-xl{font-size:39px}.elementor-widget-heading .elementor-heading-title.elementor-size-xxl{font-size:59px}Release Date: 27/01/23
Location: United States, Portland, Oregon
Sweet N' Juicy 'Tongue Tied'
from your mom's gonna love us album
About the album
/*! elementor-pro - v3.10.3 - 29-01-2023 */
@charset "UTF-8";.entry-content blockquote.elementor-blockquote:not(.alignright):not(.alignleft),.entry-summary blockquote.elementor-blockquote{margin-right:0;margin-left:0}.elementor-widget-blockquote blockquote{margin:0;padding:0;outline:0;font-size:100%;vertical-align:baseline;background:transparent;quotes:none;border:0;font-style:normal;color:#55595c}.elementor-widget-blockquote blockquote .e-q-footer:after,.elementor-widget-blockquote blockquote .e-q-footer:before,.elementor-widget-blockquote blockquote:after,.elementor-widget-blockquote blockquote:before,.elementor-widget-blockquote blockquote cite:after,.elementor-widget-blockquote blockquote cite:before{content:none}.elementor-blockquote{transition:.3s}.elementor-blockquote__author,.elementor-blockquote__content{margin-bottom:0;font-style:normal}.elementor-blockquote__author{font-weight:700}.elementor-blockquote .e-q-footer{margin-top:12px;display:flex;justify-content:space-between}.elementor-blockquote__tweet-button{display:flex;transition:.3s;color:#1da1f2;align-self:flex-end;line-height:1;position:relative;width:-moz-max-content;width:max-content}.elementor-blockquote__tweet-button:hover{color:#0967a0}.elementor-blockquote__tweet-button span{font-weight:600}.elementor-blockquote__tweet-button i,.elementor-blockquote__tweet-button span{vertical-align:middle}.elementor-blockquote__tweet-button i+span,.elementor-blockquote__tweet-button svg+span{margin-left:.5em}.elementor-blockquote__tweet-button svg{fill:#1da1f2;height:1em;width:1em}.elementor-blockquote__tweet-label{white-space:pre-wrap}.elementor-blockquote--button-skin-bubble .elementor-blockquote__tweet-button,.elementor-blockquote--button-skin-classic .elementor-blockquote__tweet-button{padding:.7em 1.2em;border-radius:100em;background-color:#1da1f2;color:#fff;font-size:15px}.elementor-blockquote--button-skin-bubble .elementor-blockquote__tweet-button:hover,.elementor-blockquote--button-skin-classic .elementor-blockquote__tweet-button:hover{background-color:#0967a0;color:#fff}.elementor-blockquote--button-skin-bubble .elementor-blockquote__tweet-button:hover:before,.elementor-blockquote--button-skin-classic .elementor-blockquote__tweet-button:hover:before{border-right-color:#0967a0}.elementor-blockquote--button-skin-bubble .elementor-blockquote__tweet-button svg,.elementor-blockquote--button-skin-classic .elementor-blockquote__tweet-button svg{fill:#fff;height:1em;width:1em}.elementor-blockquote--button-skin-bubble.elementor-blockquote--button-view-icon .elementor-blockquote__tweet-button,.elementor-blockquote--button-skin-classic.elementor-blockquote--button-view-icon .elementor-blockquote__tweet-button{padding:0;width:2em;height:2em}.elementor-blockquote--button-skin-bubble.elementor-blockquote--button-view-icon .elementor-blockquote__tweet-button i,.elementor-blockquote--button-skin-classic.elementor-blockquote--button-view-icon .elementor-blockquote__tweet-button i{position:absolute;left:50%;top:50%;transform:translate(-50%,-50%)}.elementor-blockquote--button-skin-bubble .elementor-blockquote__tweet-button:before{content:"";border:.5em solid transparent;border-right-color:#1da1f2;position:absolute;left:-.8em;top:50%;transform:translateY(-50%) scaleY(.65);transition:.3s}.elementor-blockquote--button-skin-bubble.elementor-blockquote--align-left .elementor-blockquote__tweet-button:before{right:auto;left:-.8em;border-right-color:#1da1f2;border-left-color:transparent}.elementor-blockquote--button-skin-bubble.elementor-blockquote--align-left .elementor-blockquote__tweet-button:hover:before{border-right-color:#0967a0}.elementor-blockquote--button-skin-bubble.elementor-blockquote--align-right .elementor-blockquote__tweet-button:before{left:auto;right:-.8em;border-right-color:transparent;border-left-color:#1da1f2}.elementor-blockquote--button-skin-bubble.elementor-blockquote--align-right .elementor-blockquote__tweet-button:hover:before{border-left-color:#0967a0}.elementor-blockquote--skin-boxed .elementor-blockquote{background-color:#e6e9ec;padding:30px}.elementor-blockquote--skin-border .elementor-blockquote{border-color:#e6e9ec;border-left:7px #e6e9ec;border-style:solid;padding-left:20px}.elementor-blockquote--skin-quotation .elementor-blockquote:before{content:""";font-size:100px;color:#e6e9ec;font-family:Times New Roman,Times,serif;font-weight:900;line-height:1;display:block;height:.6em}.elementor-blockquote--skin-quotation .elementor-blockquote__content{margin-top:15px}.elementor-blockquote--align-left .elementor-blockquote__content{text-align:left}.elementor-blockquote--align-left .elementor-blockquote .e-q-footer{flex-direction:row}.elementor-blockquote--align-right .elementor-blockquote__content{text-align:right}.elementor-blockquote--align-right .elementor-blockquote .e-q-footer{flex-direction:row-reverse}.elementor-blockquote--align-center .elementor-blockquote{text-align:center}.elementor-blockquote--align-center .elementor-blockquote .e-q-footer,.elementor-blockquote--align-center .elementor-blockquote__author{display:block}.elementor-blockquote--align-center .elementor-blockquote__tweet-button{margin-right:auto;margin-left:auto}

After 4 years of writing, countless re-recordings, and hours of mixing, Sweet N' Juicy are proud to present "Your Mom's Gonna Love Us". They're bowling it down the middle for America.
Right off the bat we're reminded to have our seatbelts fastened when the album swirls into a frenzy with "The Way You Love Me". It's a soul-fueled number with crazed fruit at the wheel. "Exception" brings us back down to earth with a funky chorus that reminds us all how loved we are, and a Nashville-esque ballad called "Everytime You Smile" soothes the soul before we're ramped back up into a Ohio Players inspired groove-piece called "Little Bit Of Love".
With songs like "Cigarettes and Jesus", a groovy upbeat tune reminiscent of P-Funk, "Tongue Tied", a power ballad in the vein of Ben Folds Five, and "Pet Names", which sounds like something out of a cheery 80s movie, "Your Mom's Gonna Love Us" takes us on a journey of tightly written-hooks and arrangements that only a bunch of fruits could provide.
Strap in for a good time.
sweet n juicy
Genres
/*! elementor - v3.10.2 - 29-01-2023 */
.elementor-widget-text-editor.elementor-drop-cap-view-stacked .elementor-drop-cap{background-color:#818a91;color:#fff}.elementor-widget-text-editor.elementor-drop-cap-view-framed .elementor-drop-cap{color:#818a91;border:3px solid;background-color:transparent}.elementor-widget-text-editor:not(.elementor-drop-cap-view-default) .elementor-drop-cap{margin-top:8px}.elementor-widget-text-editor:not(.elementor-drop-cap-view-default) .elementor-drop-cap-letter{width:1em;height:1em}.elementor-widget-text-editor .elementor-drop-cap{float:left;text-align:center;line-height:1;font-size:50px}.elementor-widget-text-editor .elementor-drop-cap-letter{display:inline-block}
ROCK SOUL ROCK UNITED STATES
Artist Socials
/*! elementor - v3.10.2 - 29-01-2023 */
.elementor-widget-social-icons.elementor-grid-0 .elementor-widget-container,.elementor-widget-social-icons.elementor-grid-mobile-0 .elementor-widget-container,.elementor-widget-social-icons.elementor-grid-tablet-0 .elementor-widget-container{line-height:1;font-size:0}.elementor-widget-social-icons:not(.elementor-grid-0):not(.elementor-grid-tablet-0):not(.elementor-grid-mobile-0) .elementor-grid{display:inline-grid}.elementor-widget-social-icons .elementor-grid{grid-column-gap:var(--grid-column-gap,5px);grid-row-gap:var(--grid-row-gap,5px);grid-template-columns:var(--grid-template-columns);justify-content:var(--justify-content,center);justify-items:var(--justify-content,center)}.elementor-icon.elementor-social-icon{font-size:var(--icon-size,25px);line-height:var(--icon-size,25px);width:calc(var(--icon-size, 25px) + (2 * var(--icon-padding, .5em)));height:calc(var(--icon-size, 25px) + (2 * var(--icon-padding, .5em)))}.elementor-social-icon{--e-social-icon-icon-color:#fff;display:inline-flex;background-color:#818a91;align-items:center;justify-content:center;text-align:center;cursor:pointer}.elementor-social-icon i{color:var(--e-social-icon-icon-color)}.elementor-social-icon svg{fill:var(--e-social-icon-icon-color)}.elementor-social-icon:last-child{margin:0}.elementor-social-icon:hover{opacity:.9;color:#fff}.elementor-social-icon-android{background-color:#a4c639}.elementor-social-icon-apple{background-color:#999}.elementor-social-icon-behance{background-color:#1769ff}.elementor-social-icon-bitbucket{background-color:#205081}.elementor-social-icon-codepen{background-color:#000}.elementor-social-icon-delicious{background-color:#39f}.elementor-social-icon-deviantart{background-color:#05cc47}.elementor-social-icon-digg{background-color:#005be2}.elementor-social-icon-dribbble{background-color:#ea4c89}.elementor-social-icon-elementor{background-color:#d30c5c}.elementor-social-icon-envelope{background-color:#ea4335}.elementor-social-icon-facebook,.elementor-social-icon-facebook-f{background-color:#3b5998}.elementor-social-icon-flickr{background-color:#0063dc}.elementor-social-icon-foursquare{background-color:#2d5be3}.elementor-social-icon-free-code-camp,.elementor-social-icon-freecodecamp{background-color:#006400}.elementor-social-icon-github{background-color:#333}.elementor-social-icon-gitlab{background-color:#e24329}.elementor-social-icon-globe{background-color:#818a91}.elementor-social-icon-google-plus,.elementor-social-icon-google-plus-g{background-color:#dd4b39}.elementor-social-icon-houzz{background-color:#7ac142}.elementor-social-icon-instagram{background-color:#262626}.elementor-social-icon-jsfiddle{background-color:#487aa2}.elementor-social-icon-link{background-color:#818a91}.elementor-social-icon-linkedin,.elementor-social-icon-linkedin-in{background-color:#0077b5}.elementor-social-icon-medium{background-color:#00ab6b}.elementor-social-icon-meetup{background-color:#ec1c40}.elementor-social-icon-mixcloud{background-color:#273a4b}.elementor-social-icon-odnoklassniki{background-color:#f4731c}.elementor-social-icon-pinterest{background-color:#bd081c}.elementor-social-icon-product-hunt{background-color:#da552f}.elementor-social-icon-reddit{background-color:#ff4500}.elementor-social-icon-rss{background-color:#f26522}.elementor-social-icon-shopping-cart{background-color:#4caf50}.elementor-social-icon-skype{background-color:#00aff0}.elementor-social-icon-slideshare{background-color:#0077b5}.elementor-social-icon-snapchat{background-color:#fffc00}.elementor-social-icon-soundcloud{background-color:#f80}.elementor-social-icon-spotify{background-color:#2ebd59}.elementor-social-icon-stack-overflow{background-color:#fe7a15}.elementor-social-icon-steam{background-color:#00adee}.elementor-social-icon-stumbleupon{background-color:#eb4924}.elementor-social-icon-telegram{background-color:#2ca5e0}.elementor-social-icon-thumb-tack{background-color:#1aa1d8}.elementor-social-icon-tripadvisor{background-color:#589442}.elementor-social-icon-tumblr{background-color:#35465c}.elementor-social-icon-twitch{background-color:#6441a5}.elementor-social-icon-twitter{background-color:#1da1f2}.elementor-social-icon-viber{background-color:#665cac}.elementor-social-icon-vimeo{background-color:#1ab7ea}.elementor-social-icon-vk{background-color:#45668e}.elementor-social-icon-weibo{background-color:#dd2430}.elementor-social-icon-weixin{background-color:#31a918}.elementor-social-icon-whatsapp{background-color:#25d366}.elementor-social-icon-wordpress{background-color:#21759b}.elementor-social-icon-xing{background-color:#026466}.elementor-social-icon-yelp{background-color:#af0606}.elementor-social-icon-youtube{background-color:#cd201f}.elementor-social-icon-500px{background-color:#0099e5}.elementor-shape-rounded .elementor-icon.elementor-social-icon{border-radius:10%}.elementor-shape-circle .elementor-icon.elementor-social-icon{border-radius:50%}

External-link-alt


Facebook-f


Spotify


Instagram


Bandcamp


Youtube

---
Download Episode