The Big Schmear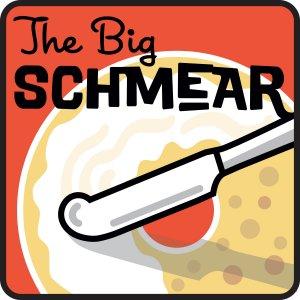 Will You Bee Ready for Apples and Honey?
September 14, 2020
Guest: Ted Dennard
Founder, president and head beekeeper of Savannah Bee Company
I love learning about bees. I think bees are amazing and I find their life's work nothing short of fascinating. With Rosh Hashanah coming up I finally had the perfect reason to get int touch with bee keeper, Ted Dennard from Savannah Bee Company. I had so much fun talking with Ted. He was so generous to share his bee expertise and so enthusiastic about every aspect of bees and honey that we touched on in our conversation. I hope you'll have a chance to try some honey from Savannah Bee Company. Please do check out their website: https://savannahbee.com/rosh-hashanah/. I don't have to tell you that honey goes well with challah, apples AND your favorite cup of tea. You might say we are going a bit overboard to experience a sweet New Year at my house this year. We decided to have a honey tasting and serve honey cake, baked and decorated by my daughter, Sara Robinson, at our Rosh Hashanah dinner.  Bee sure to check out Sara's honey cake on instagram here: https://www.instagram.com/p/CEPFL4-nx0_/. 
Happy New Year!
 
---
Download Episode